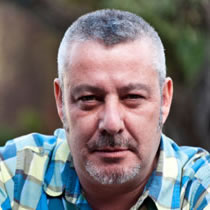 BUILDER'S NOTES
Seasoned building contractor
Desires more complex building projects
Passionate about high quality and affordability
Become a VersaTube Dealer
Become a VersaTube Installer
Builder Resources
Experienced Builder
Meet Dan
As a fellow general contractor, I'm sure you don't need to be told how challenging the past several years have been for the industry. Bid projects are more competitive than ever, negotiated price projects are few and far between, and even some of those repeat customers that could always be counted on during the slow times might have curtailed their expansions for the time being.
However, there's still work to be had if you look hard enough and have a bit of luck. And once you're awarded a project, I've found that one of the secrets to being successful in a construction down cycle is to make each job count. By that I mean that every project should be done as efficiently as possible, jobsite labor should be tightly controlled, and mistakes and do-overs should be kept to an absolute minimum. Of course, it goes without saying that potential warranty issues should be addressed during construction to eliminate crews needing to return to the project after completion.
If you've detected a cost controlling trend in my thoughts, you're absolutely correct – when jobs aren't plentiful, the best way to ensure your company is profitable is to watch where each penny goes as each building is under construction. Along that line of thinking, I've been using metal buildings from VersaTube for many of my recent projects. After so many years of using wood framing for most of my jobs, why would I switch to steel? Here are ten good reasons:
VersaTube can make buildings any size or shape the project calls for – anything from smoke shelters to airport walkways to warehouses and just about anything in-between.
The company's in-house engineers can design the building to the specifications and needs of my customer and then provide blueprints for all permitting – no local architects or engineers required.
A multitude of options are offered – everything from doors to windows, rolled insulation for the interior, and much, much more and they're all available from one vendor.
Purchasing the building package from one source makes it very affordable and the company's patented slip-fit technology makes assembly on the jobsite easy and allows me to keep labor costs under control.
Taking the time to cull out poor quality lumber while framing is a thing of the past and warranty calls due to warping, moisture damage, and termite problems have been eliminated.
VersaTube can make the building as simple or complex as my customer's needs and my company's desires.
The company and its employees take pride in the finished appearance of their buildings and so can I – the buildings have a clean elegant look both inside and out that's great advertising for my company.
The buildings are designed to meet all my local building codes – losing time in the building schedule due to failed inspections has all but disappeared.
The building are constructed from steel made right here in the U.S.A. – enough said.
Every building kit that VersaTube sends me is manufactured with the same dedication to hard work and values that I've built my company around.
I've been through the ups and downs of the general contracting business and the good times can be very nice as the company almost takes care of itself. However, you can often learn some valuable lessons during the lean periods that pay dividends when the upturn begins once again. If you want to build efficiently, keep job costs under control, and have a finished project your company can be proud of, consider making the switch from wood and other building materials to VersaTube metal buildings. They also offer opportunities for builders and general contractors to become distributors and dealers.