Do-It-Yourself Metal Carports, Revolutionized
Our innovations enable assembly without previous construction experience and the kit ships directly to your home.
Ships to your home in a DIY kit
Pre-engineered to fit on a standard pallet to be delivered to your home.

14 gauge American Steel Tubing
American sourced and American made 14 gauge steel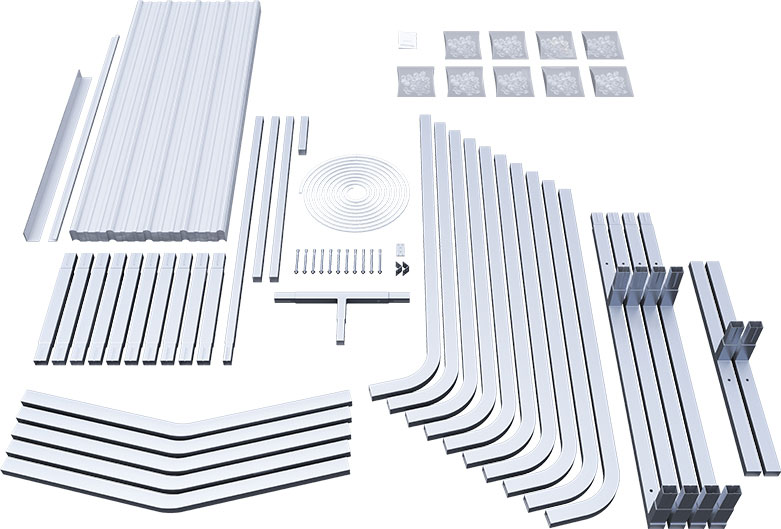 Assemble Parts With 2 - 4 People
Pre-engineered for DIY assembly with no prior construction knowledge required.
Flexible Framing Systems
Adjustable Rafters, Base Rails, Side Posts, and Peaks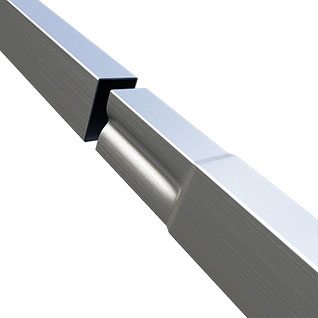 Patented Slip-Fit Connections
VersaTube's unique "Slip-Fit" connections simplify the building process. We swage our steel frame components so they easily slip into one another.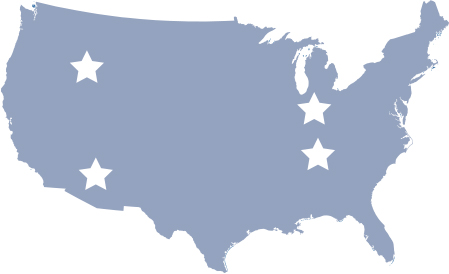 Sourced & Manufactured in the USA
Customize Your Metal Carport
Customize your metal carport kit by choosing between two unique models, multiple sheet metal styles, and over 800 sizes.
Carport Model: Classic or Pinnacle
Choose between the Classic Series DIY carport kit featuring the horizontal application of sheet metal panels and the Pinnacle Series DIY carport kit featuring vertical sheet metal roof panels.
Classic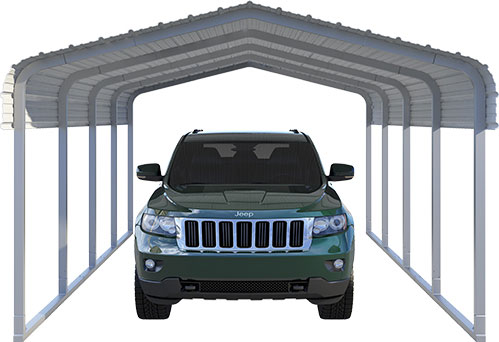 Pinnacle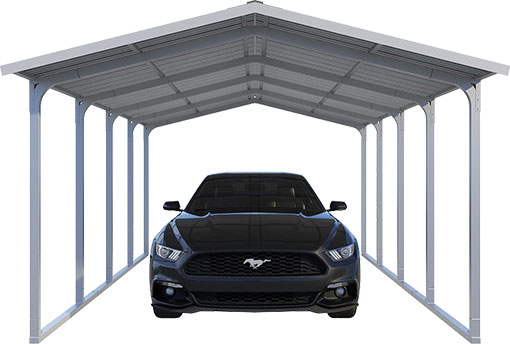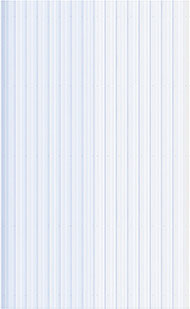 Roof View
Roof View
Carport Roof and Sides
Select frame only and purchase your sheet metal locally. Or choose from Roof, 2-sided, and 3-sided sheet metal options.
Classic Carports Sheet Metal Style
Pinnacle Carports Sheet Metal Style
Available in Over 800 Different Sizes
Select your unique width, length, and height combinations and choose from over 500 different sizing options.
Choose Your Carport's Roof Color
Personalize your structure by selecting one of our 8 sheet metal color options.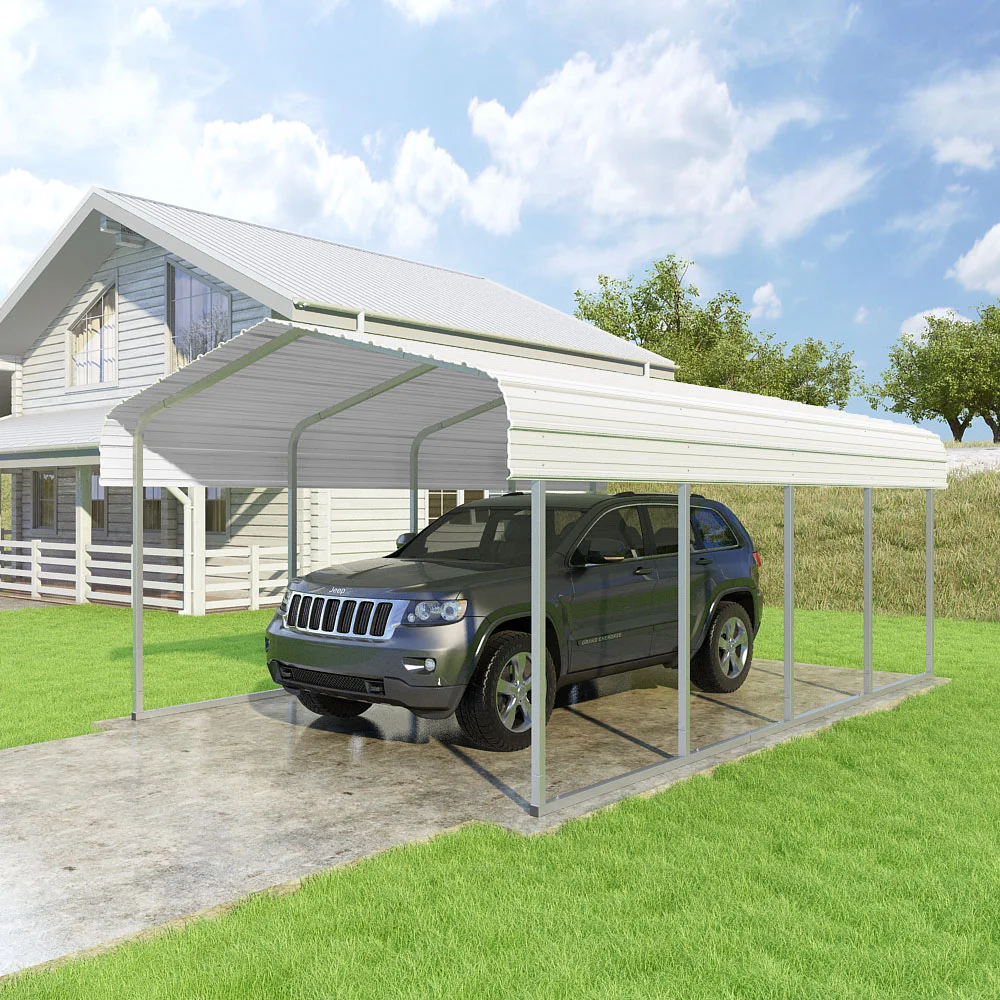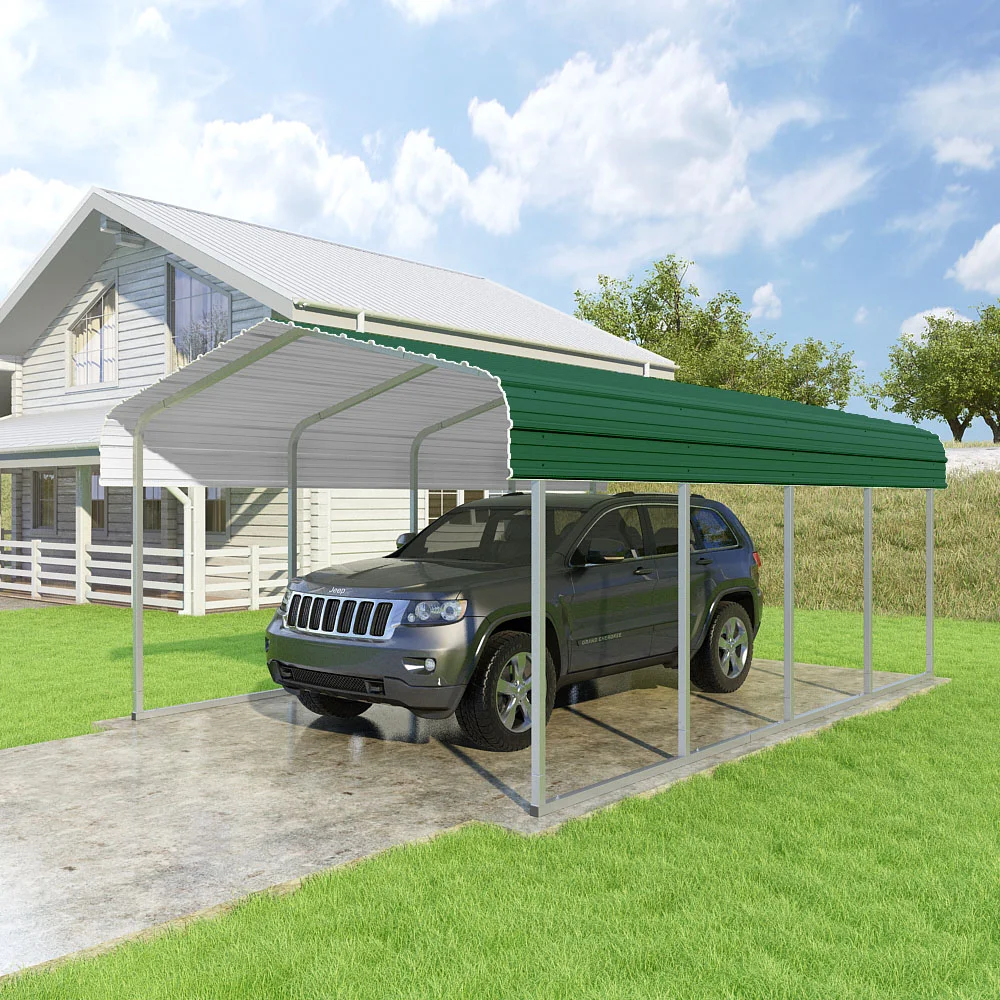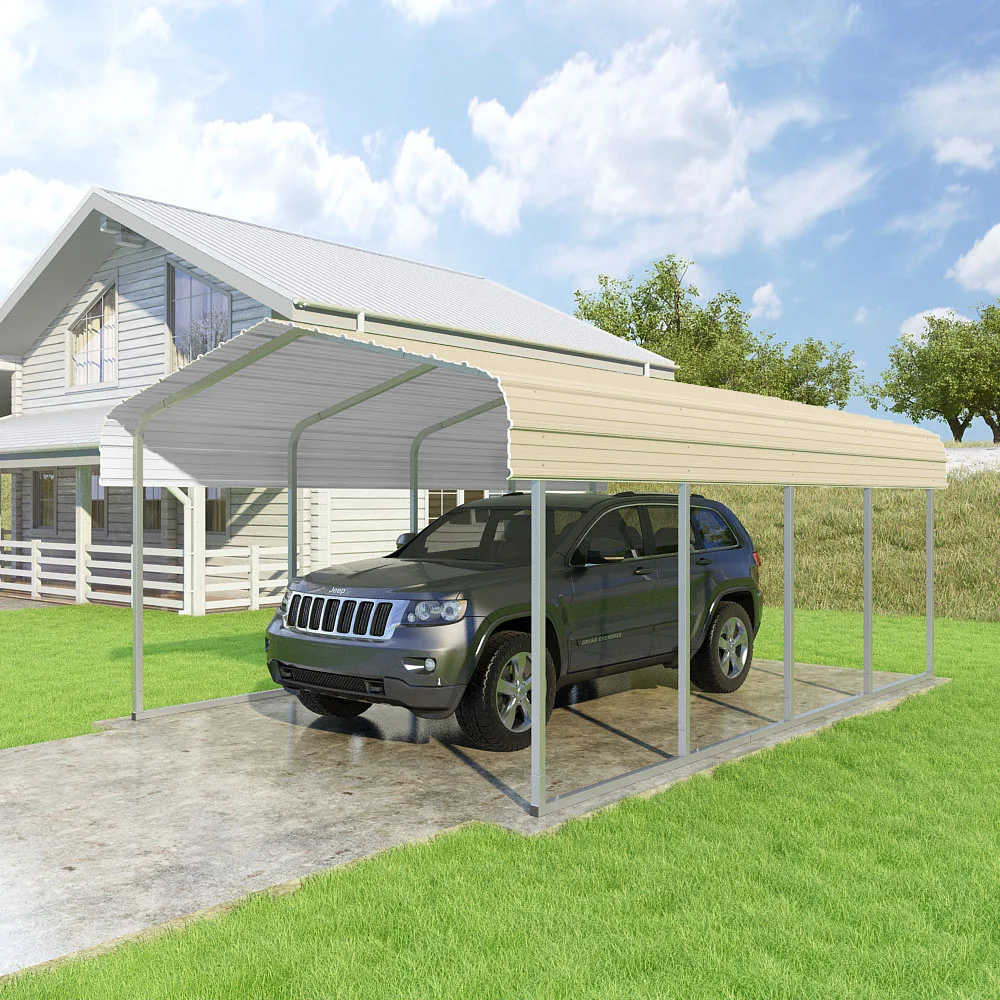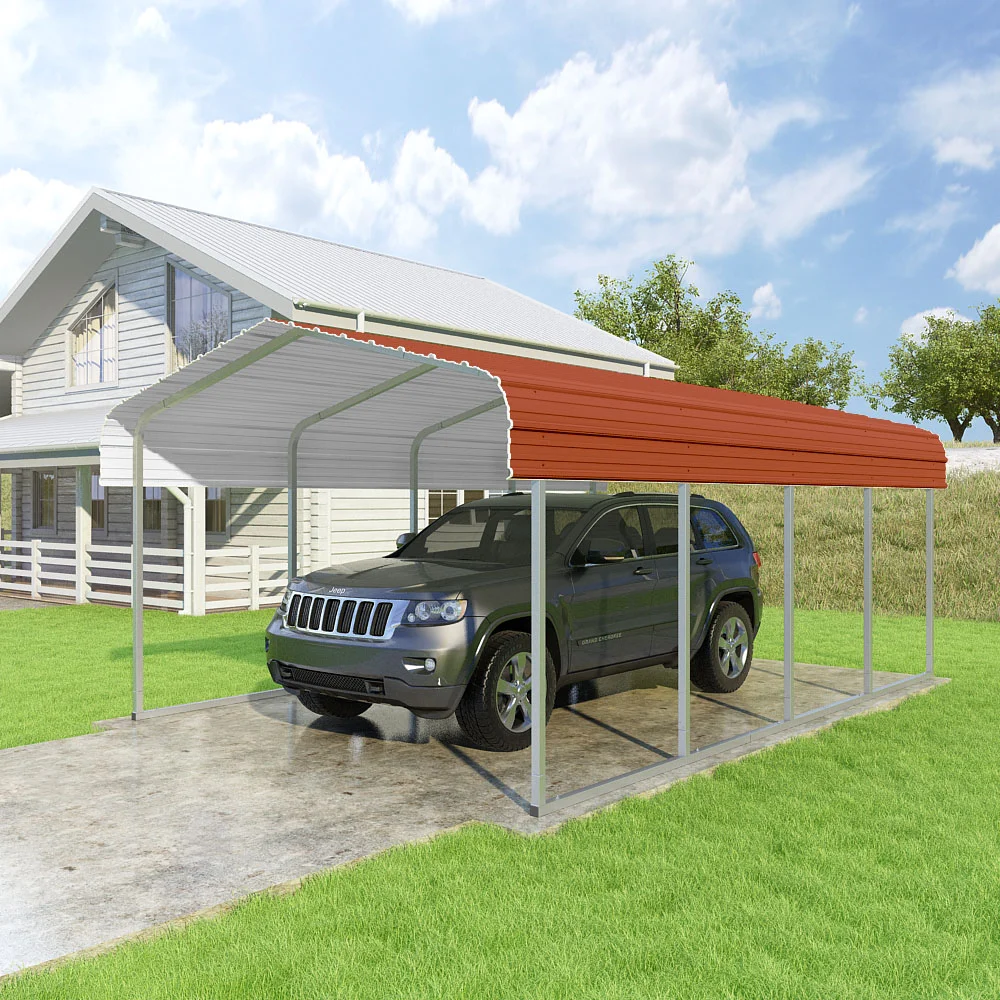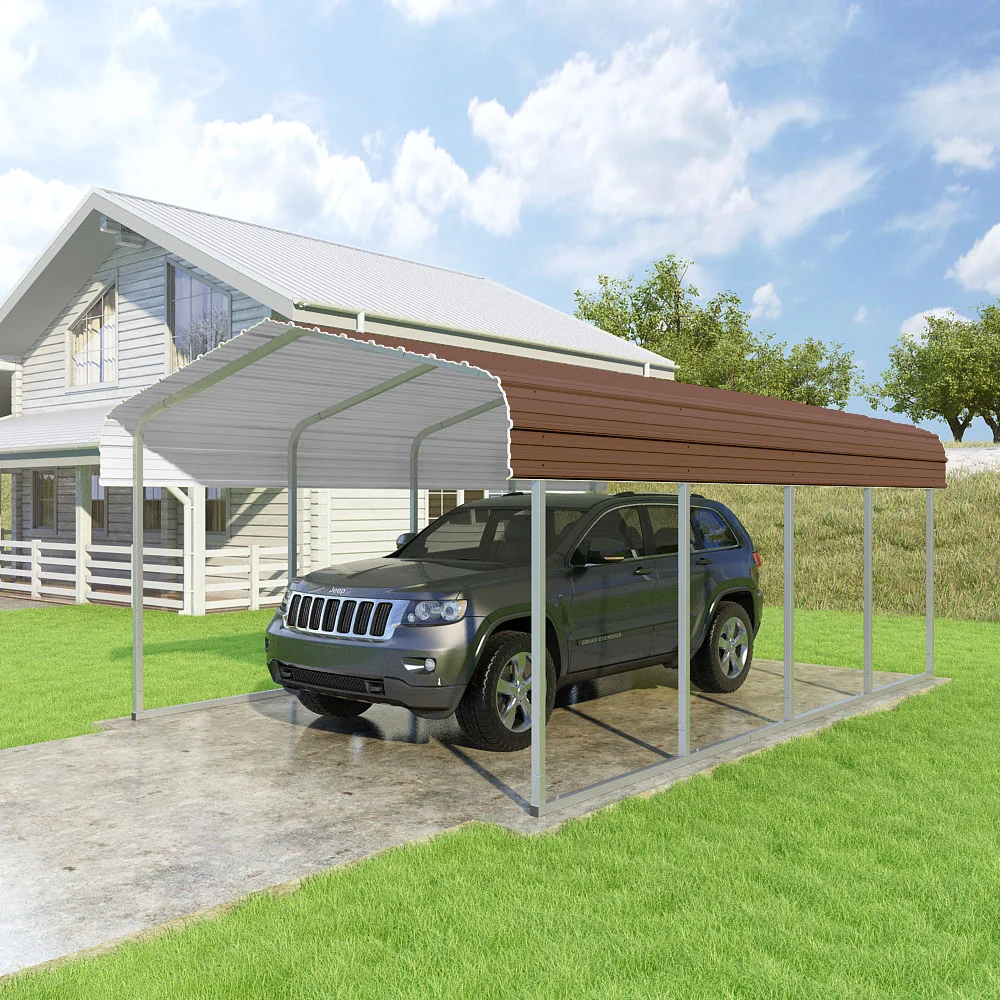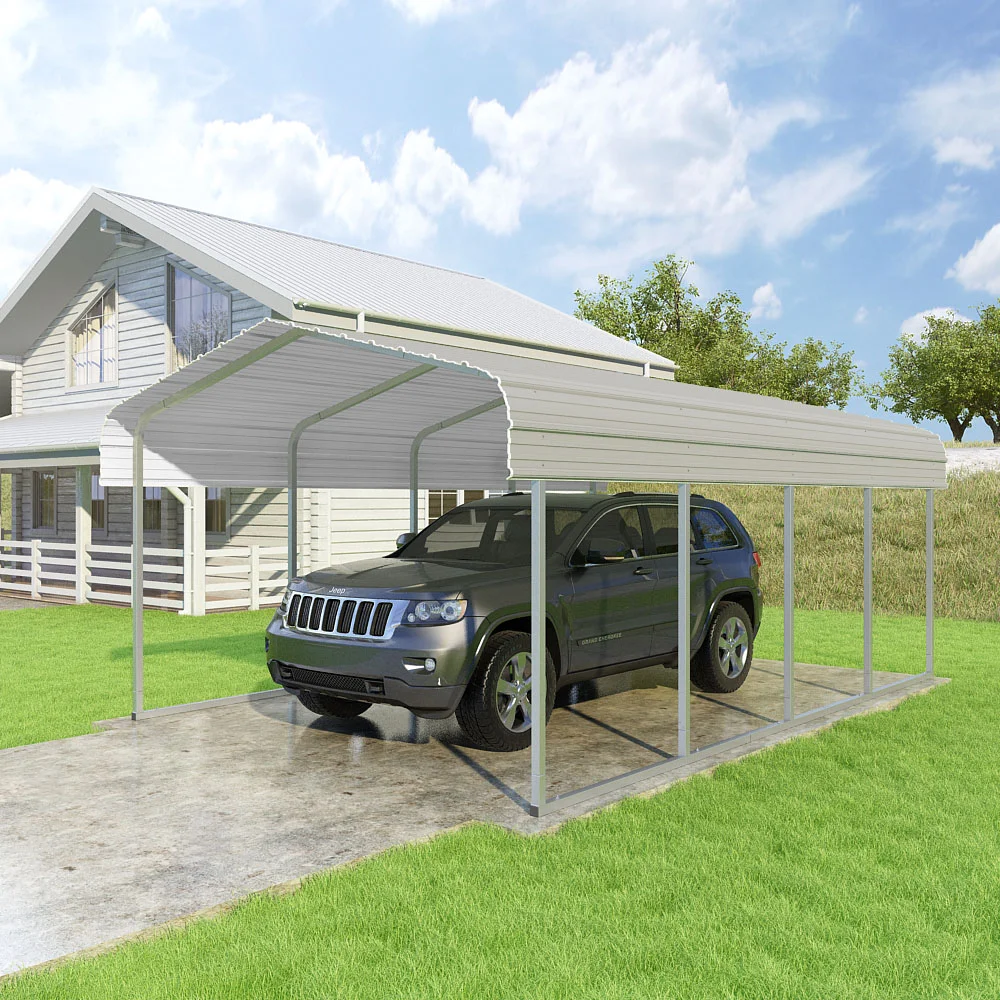 Ships in 5 - 10 Business Days